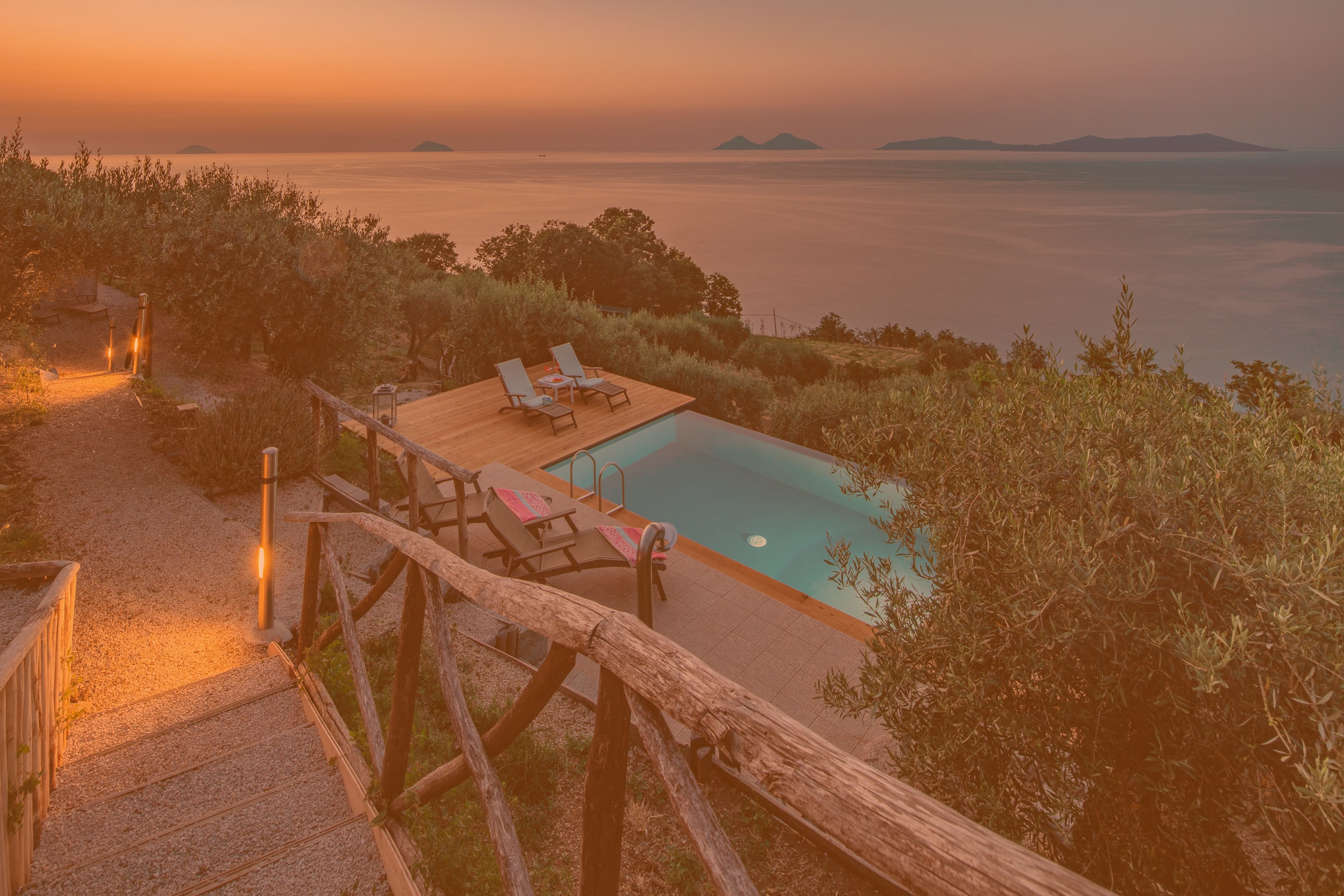 Sicily - Piraino
The natural place to be
in more ways than one
In a natural setting, overlooking the sea.
This is JustBe – a place for pure relaxation.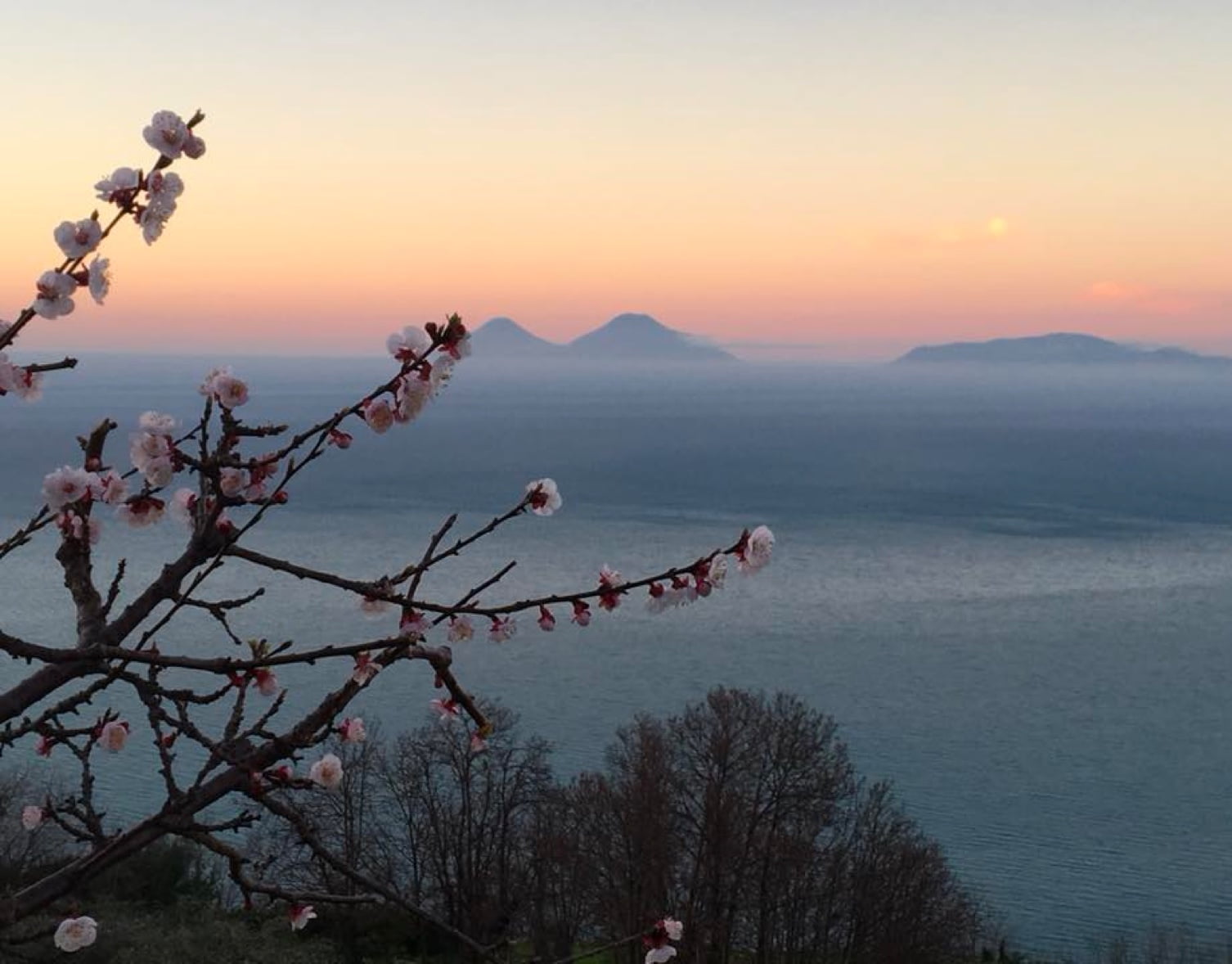 About the place
The place to be
On Sicily's hilly coast, overlooking the sea and the Aeolian Islands, this is the place to dream, relax and switch off and on again.
Learn more
Incredible view
Fantastic view from every room over the sea and the volcanic Aeolian islands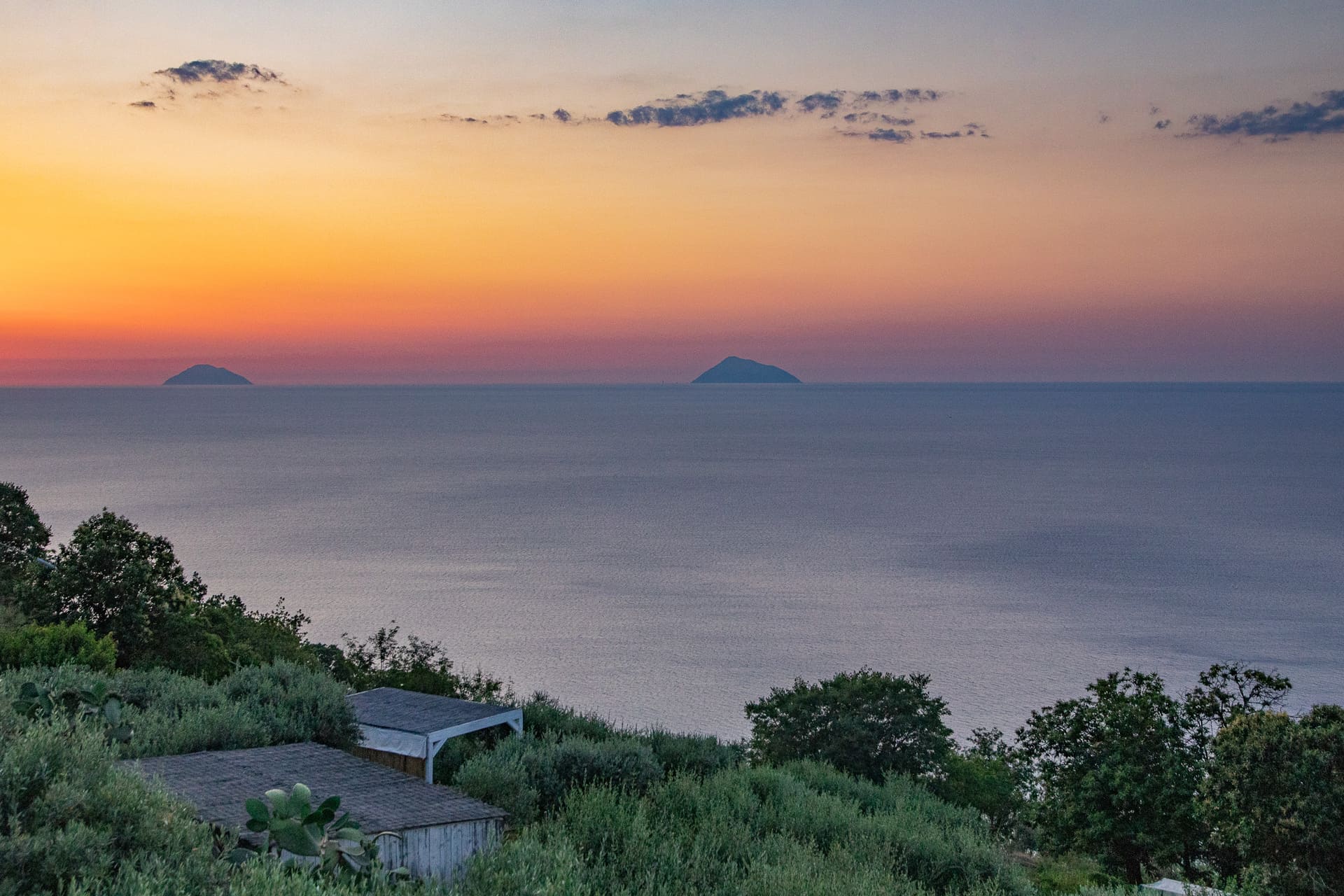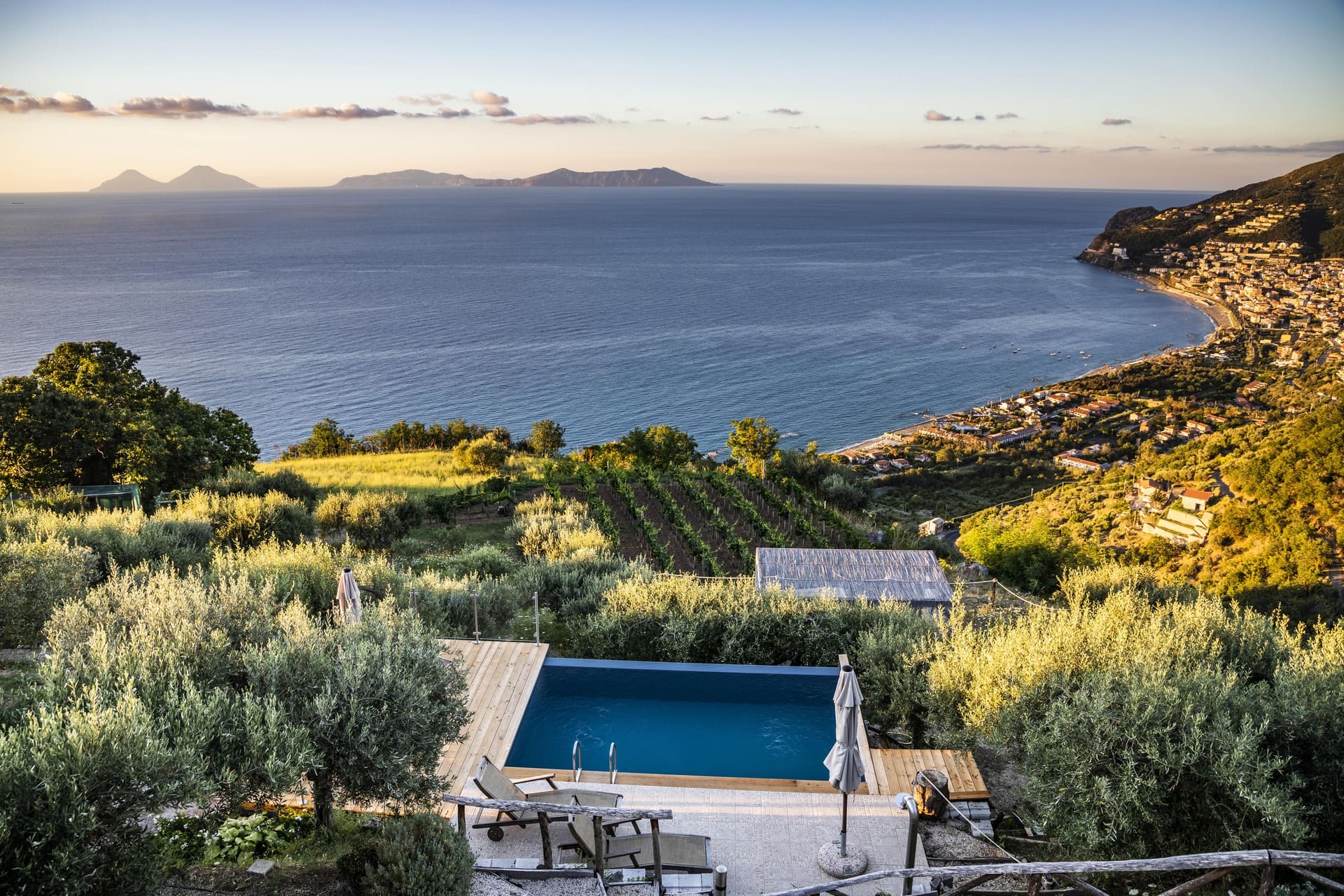 01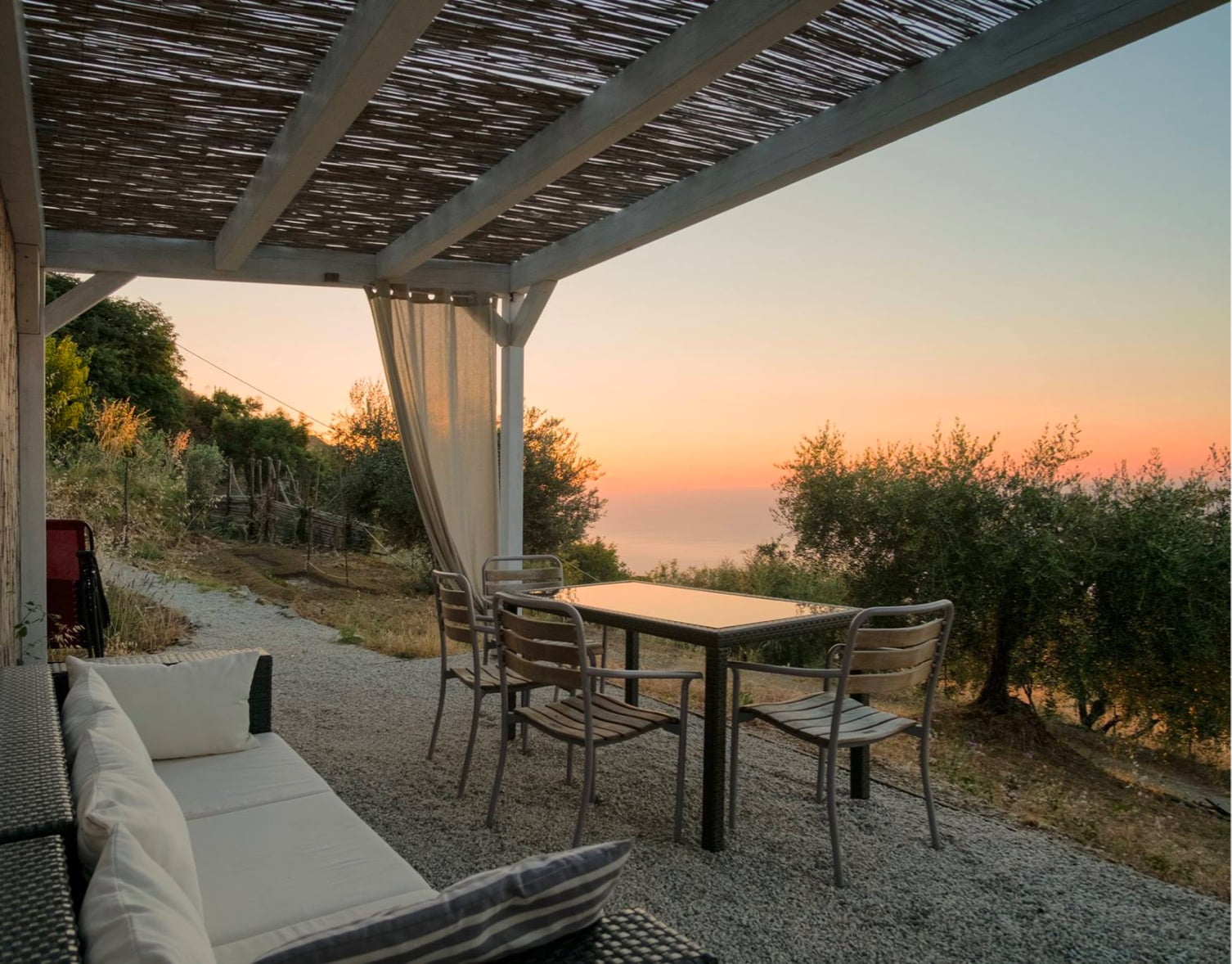 Cozy atmosphere
Everywhere a place to be
Be it a deck chair among olive trees, a shady spot under the orange trees or by our infinity pool overlooking the vineyards…
Book now
Super tolle Gastgeber, top Frühstück und wunderschöne Aussicht. Die zwei Nächte im JustBe waren perfekt. Wir haben von Chantal tolle Tipps und Empfehlungen (rund um Restaurants, Parkmöglichkeiten, Strand, und und und) bekommen und sie hat ein wunderbares Frühstücksbuffet mit Früchten und Gemüse aus dem eigenen Garten angeboten. Die Zitronen und Mandel Tartes von Doris (Mama von Chantal) sind sehr zu empfehlen. Die Zimmer sind sehr schön eingerichtet und gut ausgestattet. Der Pool hat eine unglaubliche Aussicht.
Everything is well organized even the little details like different towel colors by person welcome aperitif and a little paper book with all recommandations (restaurants,…) and information in different languages.
Bestes Frühstück in Sizilien! Sehr gepflegter Garten der zum entspannen einlädt.
Wunderschöner Ort zum runter kommen und Auftanken... Wenn ich könnte würde ich 11 von 10 Sternen verteilen.
Unser schönster Aufenthalt unserer Rundreise durch Sizilien... Zu 100% weiter zu empfehlen.
Just B&B é molto più di un solo B&B! ... La colazione é anche da menzionare con frutta e verdura freschi dell'orto del b&b, crostate fatte in casa e ottimo cappuccino anche per gli intolleranti al lattosio! Raccomandatissimo!
Gastgeberin Chantal ist ein Multitalent, freundlich, unaufdringlich und immer mit dem richtigen Tipp zur Stelle.
Le paradis en Sicile ! C'était incroyable très reposant on était au calme la vue est superbe le personnel l'est tout autant. On a passez un super séjour et en plus il y a un service massage à ne pas louper
The setting is absolutely stunning, with beautiful grounds and views over the sea and of the Aeolian volcanoes. There are plenty of hidden little spots to enjoy the view, by the pool or within the gardens. The room was perfect - clean, spacious, black out curtains, use of a fridge (well stocked mini fridge but also a shop close by you can visit) and doors straight out onto the stunning view.
Die Kombination von herzlicher Gastfreundschaft, schöner Einrichtung und gepflegter Umgebung machte unseren Aufenthalt aussergewöhnlich. Ein herzliches Dankeschön an Chantal und alle Mitarbeitenden! Es war einmalig und wir kommen bestimmt wieder. Da gibt es nichts Negatives zu sagen.
The view is just amazing and the place is so relaxing that we will be more than happy to return there during our next trip in Sicily.
Amazing view. Perfect place to connect with nature. Excellent services and very friendly staff and the owners very welcoming.
View is amazing, food really nice (everything fresh from the garden). Host and family are really helpfull and kind. Rooms are spacious and clean. Would definitly recommend!
This was the best B and B I have every stayed in!
100% relax and private. All I can say is everything was more than perfect. Must experience in real life.
Heaven on earth. Quiet, relaxing, lovely hosts, great food amd incredible views. The road that leads to the b & b is curious.
Breakfast is amazing, each day there was different cake available, wide selection of cheese, local ham, sausage, fruits, cerials, coffe and orange juice straight from garden. Can't recomend enough this place. They even had toys available for our baby boy. Lovely place and amazing family running it.
Una struttura stupenda! Con una vista mozzafiato e tutto ciò che serve per rilassarsi e godere al 100% delle bellezze della nostra terra.
Frühstück, Ruhe, Wunderschöne Meerblick.
Me habría quedado muchos más días con gusto
Merveilleux endroit reposant avec une vue sublime. Chantal est une merveilleuse hôte. Elle nous a conseillé sur des restaurants des excursions à faire L'endroit est magnifique
Enestående morgenmad med råvarer fra egen have, serveret i magiske omgivelser.
Chantal bedankt voor alle tips en hulp. We hebben erg genoten van de locatie, ligging, ontbijt en het uitzicht! Het zwembad was top met een fantastisch uitzicht, maar wel wat klein.
Perfect just what we wanted! We loved our stay at just be and b! .Room was really nice and modern ,separate entrance with a lovely terrace and a gorgeous view, beds are super comfy , nice shower !

Yannik
Deutschland
M
Maxime
Frankreich

Alex
Österreich

Deborah
Deutschland

Ilona
Schweiz

Elisa
Italien

Julia
Deutschland

Valentin
Frankreich

Andrew
Grossbritanien

Claudia
Schweiz

Aurélien
Malta

Georgian
Rumänien

Celine
Belgien

Tonia
USA

Kalstrup
Schweden

Viviana
Andorra

Tanja
Dänemark

Roberta
Italien

Pavel
Tschechien

Juan
Spanien

Sylvia
Frankreich

Hendrik
Dänemark

Lars
Niederlande

Kate
Irland
High comfort
Lovingly furnished rooms, minimalistic design, attention to detail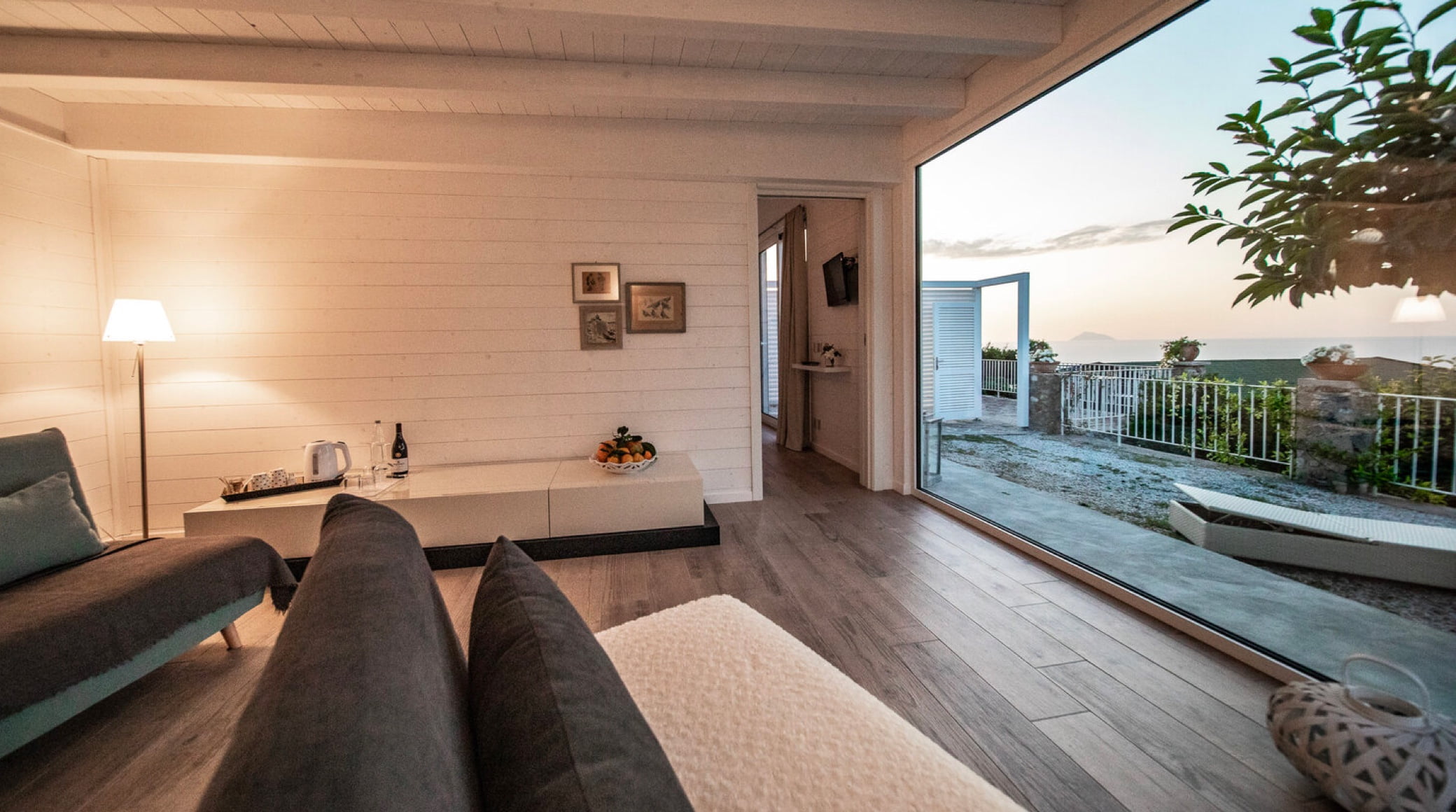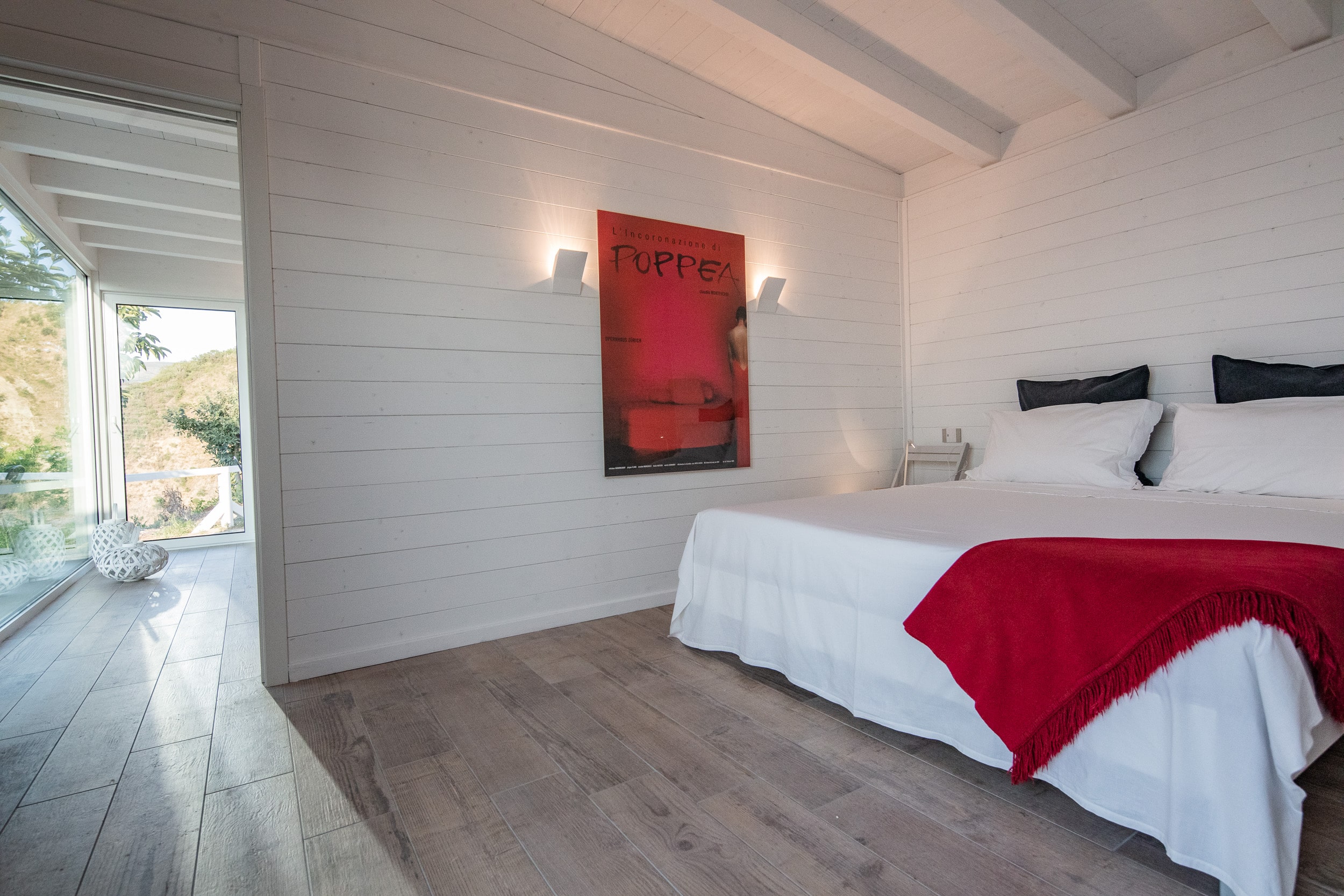 01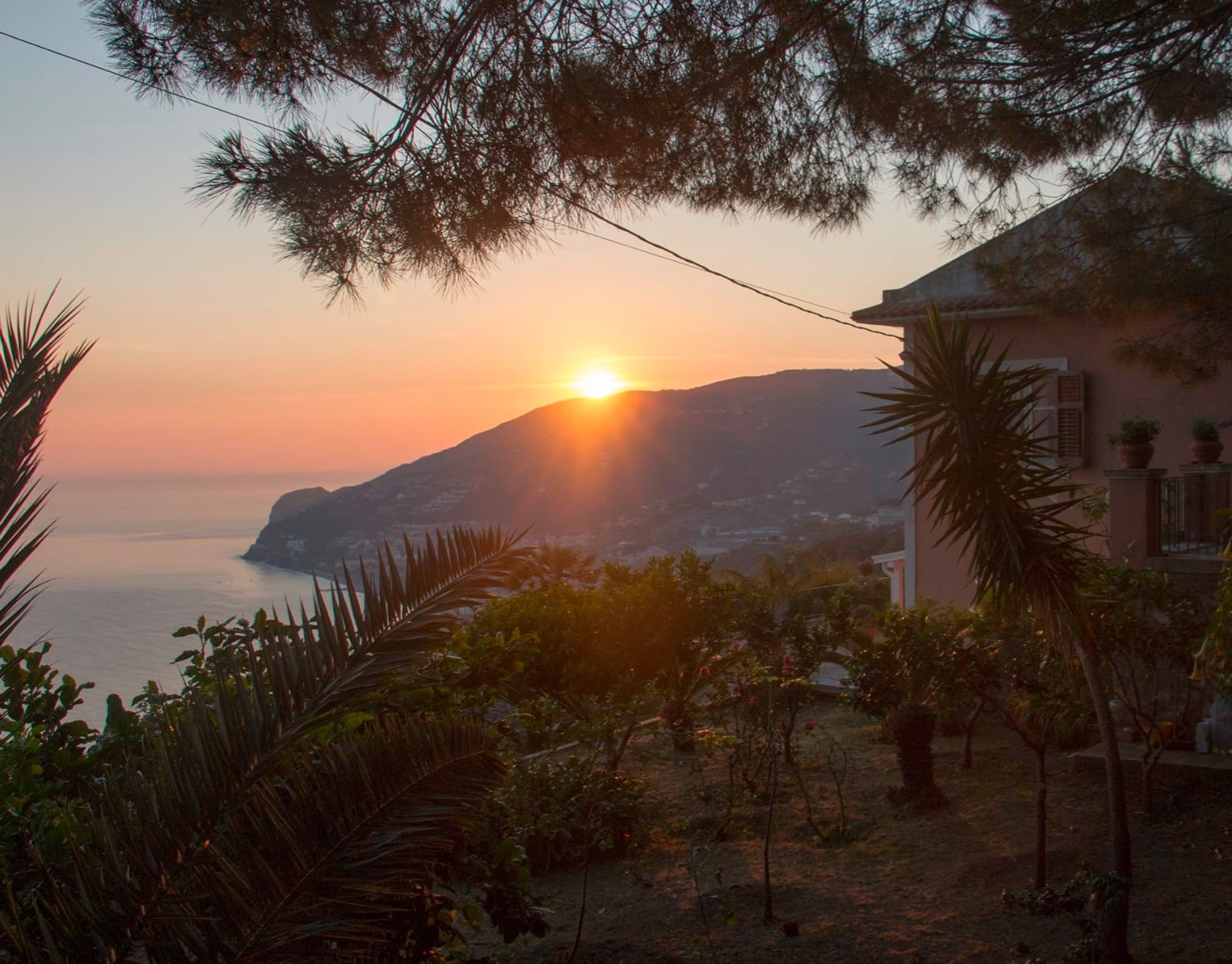 Piraino, Sicily
An unforgettable
experience
JustBe is the perfect place for an unforgettable getaway, whether you are looking for a romantic stay, an active vacation or just some time for yourself
More about the location
Don't miss our news on Instagram
Catch up with news from Piraino and the JustBe on social media.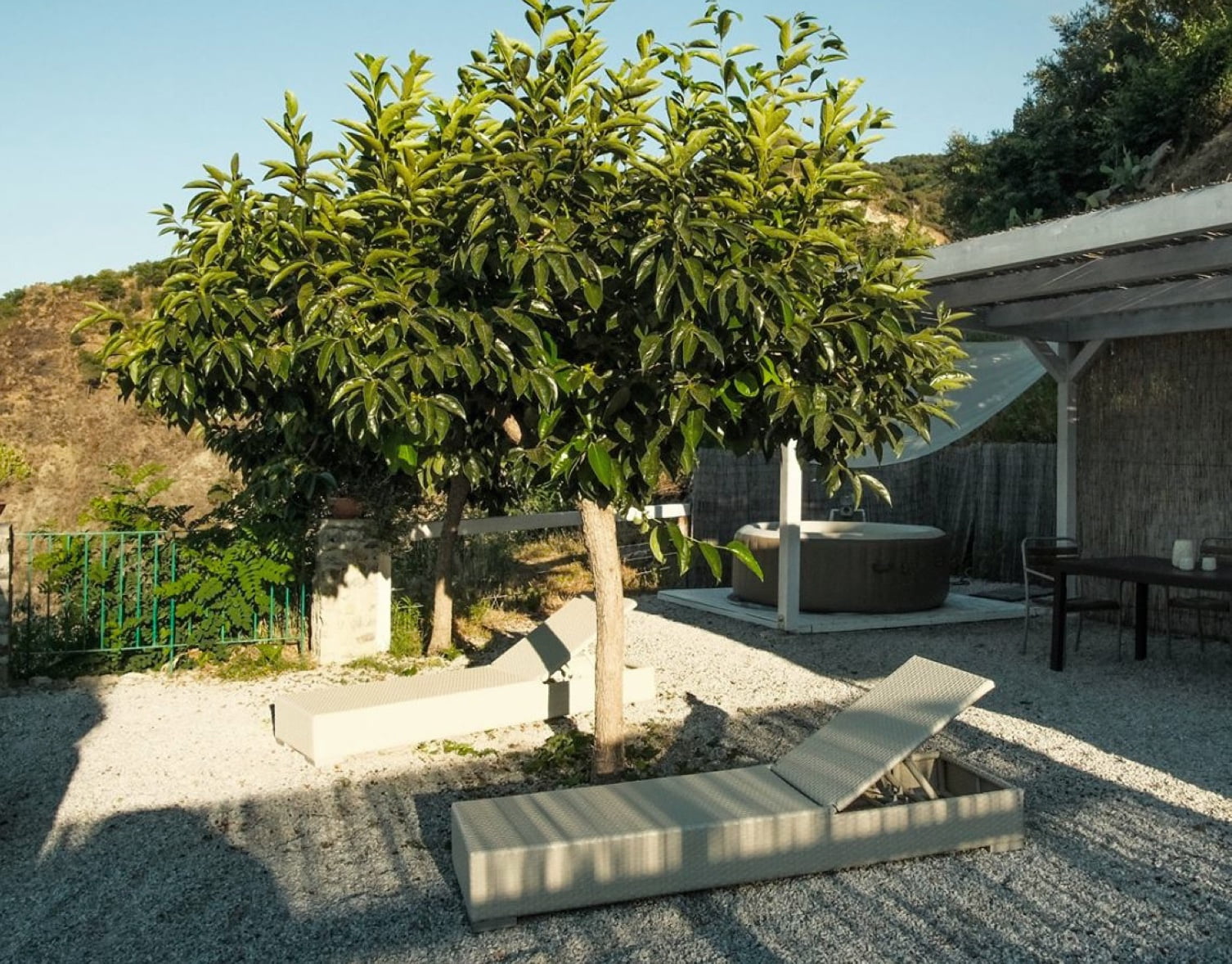 Just relax
Relaxing under olive trees
JustBe is a boutique hotel located on a hill in northern Sicily, in an authentic natural setting. With its surroundings and breathtaking views, it is the perfect place to relax and unwind.
Learn more
Do you have any questions?
Contact us